Our Services
Preparing and empowering students for success.
Ivy Experience helped us navigate through choosing the appropriate standardized test for our daughter and preparing her to take it, leaving her confident of her ability on the test. Then, they helped her develop her Common App essay and the myriad additional essays for the colleges to which she decided to apply. Their guidance and help with scheduling were invaluable. Perhaps the most invaluable, though, was their support during what everyone knows is an incredibly stressful process. Their input on choosing the right college for our daughter among her various options was helpful as well. We think they are the best and recommend them wholeheartedly!

Stacy L.

- Parent
I wanted to finally thank you and the team at Ivy Experience for the support you provided to my daughter in the subjects of math and science. Having one of your tutors along on my daughter's academic journey was such a gift and it paid off in so many ways. While in high school, she was able to challenge herself in the math and sciences which included Honors Physics, Chemistry, BC Calculous, AP Chemistry, and AP Physics. She nailed the AP exams and we are just beyond proud of her.

Carol W.

- Parent
The team at Ivy Experience are awesome. My son worked with them on both his SAT preparation and college applications. I followed my son's progress keenly during the entire process and the improvement was outstanding. I was not surprised that our expectations were met. My son did marvelously well and got accepted to his first choice, Penn. Ivy Experience, simply the best. I look forward to seeking their services for my remaining two children in due time.

Eric B.

- Parent
The Ivy Experience Team does not just tutor, but supports and guides students and their parents through the entire college application process. Their knowledge and encouragement were invaluable. Both my children greatly improved their scores and got into their top college choices. An incredibly stressful process was made so much more enjoyable thanks to Ivy Experience!

Robin T.

- Parent
I want to thank you for the phenomenal job Ivy Experience did preparing our son for his standardized tests. Our tutor was exceptionally gifted! Our son being accepted to an Ivy League institution would not have been possible without achieving high standardized test scores… I do not think his college would have even looked at him without these scores. Our Ivy Experience tutor was not only a superb educator but a real friend to our son who always gave him pep talks before the tests and made sure he was feeling confident. He went way beyond the call of duty, even e-mailing or texting our son the night before the tests to wish him good luck.

Caroline R.

- Parent
"I could not have done it without my Ivy tutor!" This has been my daughter's response to anyone who congratulated her on being accepted to her first choice university. The tutors at Ivy Experience were not only knowledgeable in all areas of test prep and essay writing, they were very compassionate when it came to understanding the stress and emotions my daughter was experiencing with the entire college process. My son saw first hand what a supportive and fun relationship the tutor fostered with his sister. At the end of his sophomore year he asked to start test prep with Ivy Experience. He, as well, would be learning and laughing with his tutor as his sister did. The results were a wonderful improvement each time he took a test. He plans to continue with them for college application essays. The tutors at Ivy Experience will instill confidence and a "can do" attitude in your child!

Karen M.

- Parent
Ivy Experience by the Numbers
2010
The year Ivy Experience was founded.
36
States where Ivy Experience has worked with students.
20
Countries where Ivy Experience has worked with students.
210
Colleges attended by Ivy Experience alumni.
About Us
We are your essential ally throughout the college admissions process.
We help students in every phase of their education. That is why we provide everything from SAT/ACT test preparation to college application and essay coaching, academic tutoring, admissions prep meetings, and College Night seminars. With college admissions more competitive than ever, students must excel in each of these realms in order to optimize their applications.
More About Us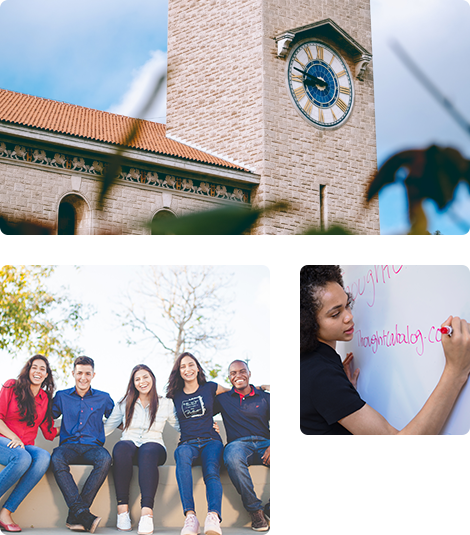 Admissions Prep Resources
Check out these essential links, articles, and other resources that we have compiled. There is no way to feel more empowered and reduce anxiety than having the facts on how to navigate the college prep process.
Contact Us Today
We are happy to answer your questions and get your Ivy Experience started.