We are your essential ally throughout the college admissions process.
We help students in every phase of their education. That is why we provide everything from SAT/ACT test preparation, to college application and essay coaching, to academic tutoring, to admissions prep meetings and college night seminars. With college admissions more competitive than ever, students need to excel in each of these realms to optimize their applications.
We work with clients on their terms: when they want to meet, how often they want to meet, and where they want to meet. In select areas in the Greater Philadelphia and San Diego areas, our tutors can come to the comfort of your own home, or meet at a local bookstore or coffee shop. But we can work with a student anywhere in the world; through FaceTime and Skype, we have worked with students nationwide and internationally – to date, in 35 states and 19 countries on SAT/ACT test preparation and college application and essay coaching.
We build close, personal relationship with students and their families. By working with students throughout so many phases of their high school journeys, we understand their passions, character, and interests, and how to best support them to achieve their goals and dreams.
We foster strong community relationships, too. We offer educational support and enrichment services to private clients, groups, community organizations, and schools at an excellent value.
We empower students, preparing them for future success. It is not just about getting students the correct answer on one test or meeting the deadline for an application. We instill confidence in students, equipping them with the critical thinking, analytical, organizational, and self-reflection skills needed to achieve success in all future endeavors.
Our Process
Giving parents and students a roadmap to success.
Before families ever spend a penny on any Ivy Experience services, we want to make sure that parents and students have a roadmap to approaching various facets of the college prep process.
For families with 8th-10th grade students, we put on complimentary College Nights. Organize a group of parents for a live online seminar so everyone can attend from the comfort of their own homes, or invite other parents to your home, and we will provide a comprehensive overview of how to navigate high school and the college application process.
Before starting any SAT/ACT test prep tutoring, we send students SAT/ACT diagnostic tests, which we grade and evaluate for FREE, ensuring that every student picks the best test for them before starting any prep work.
During junior year and the following summer, we start meeting with students and parents to brainstorm ideas for college essays and discuss packaging strategies for applications. The initial consultation is free.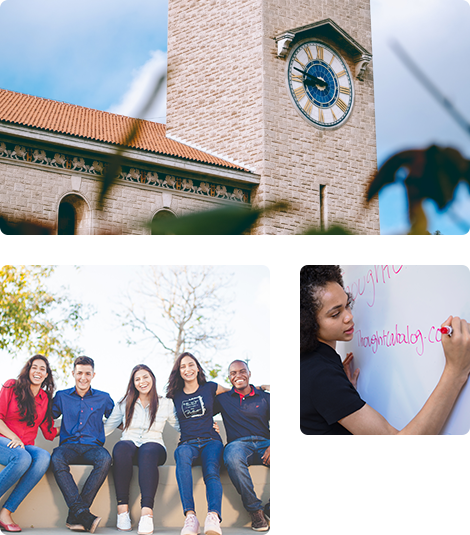 Emphasizing the importance of giving back since 2010.
Over the years, Ivy Experience has forged numerous partnerships to promote equity and access in the college admissions process - from providing SAT/ACT prep to underserved students, to providing invaluable information through presentations at high schools and community organizations.
Learn More
Our Team
Ivy Experience is proud to have a team of outstanding educators who build strong relationships with students and families - and get results!
Eric Karlan Co-Founder & President

Eric is one of the co-founders of Ivy Experience. He graduated Cum Laude from the University of Pennsylvania with a Bachelors in Journalism, History, and Culture; he was one of only two students in the Class of 2009 to design his own curriculum for an Individualized major. Since graduation, Eric has consulted thousands of high school and graduate school students on their college and graduate school application essays and resumes across the country and around the world.

Eric is an active writer and has been published in the Philadelphia Daily News, The Philadelphia Inquirer, Pennsylvania Magazine, and The New York Daily News. He enjoys playing tennis, traveling, and rooting for Philadelphia sports teams from his home in San Diego.

Karan Shah Co-Founder & President

Karan is one of the co-founders of Ivy Experience. He graduated from the University of Pennsylvania with a Bachelors in Bioengineering and a minor in Engineering Entrepreneurship. Since graduation Karan has worked with hundreds of students on SAT, ACT, and SAT II Subject Test Prep. Karan also works with students on their college and graduate school application essays across the country and around the world.

When not working with students, Karan enjoys playing hockey, making divots on the golf course, and dealing with being a New York sports fan living in Philadelphia.

Jim Wismer Director

Jim is the director of Ivy Experience. A Philadelphia area native, he attended The University of Pittsburgh on an Honors Full Tuition Scholarship, graduating summa cum laude in 2013. He went on to earn his M.A. in Classics from Notre Dame, where he also taught Latin, Ancient Greek, ancient history, and mythology. Jim's tutoring career started in 8th grade, and he brings to the team a broad range of experience in secondary and higher education. Jim believes that any student can learn anything, if that student works smart and gets the right help.

In addition to his work with Ivy Experience, Jim coaches shot put and discus for the Boys' and Girls' Track and Field teams at Great Valley High School, where he was once a student. In his free time, he enjoys riding his bike, hiking, playing with dogs, watching the Eagles, reading, and playing Super Smash Bros Melee.

Megan Hellerman

Megan has over 10 years' experience in the test-prep field as a veteran teacher, professor, and editor. She started as a Data Editor in Princeton, NJ and graduated to production, falling in love with helping people achieve their goals one step at a time. During her editing career, she has written and revised countless books for testing with strict standards and showcased her creativity in advertising and design. As a West Chester University graduate with a Bachelor in Literature, she wrote for a few years but noticed something missing and enrolled in Cabrini University, graduating with a Master in Education, Secondary Education English. Her passion for helping adult learners, underprivileged youth, and ESL students has opened doors in a gifted-support learning center as Assistant Director of Curriculum. Proficient in all subjects, Megan tries to relax reading poetry, writing prose, abstract painting, and hiking in gorgeous Arizona.

David Pauls

David graduated cum laude from The College of New Jersey in 2016 with a degree in physics. He realized during his time there that he thoroughly enjoyed tutoring his fellow TCNJ students, and hopes he can show just how fun physics and math can be.

David researched astrophysics during his time at TCNJ, and with the help of his colleagues had a paper accepted to The Astrophysical Journal. His true passion however is music, as he is always in a choir or a capella group, arranging, composing, or recording. David finds the mathematics behind music fascinating, especially relating to harmonics and tuning. He also likes to play Super Smash Brothers Melee competitively.

Jess Lebow

Jess obtained her Master's of Social Work from the University of Pennsylvania in May of 2017. She has an undergraduate degree in English and Studio Art from Hamilton College. At Hamilton, Jess was a writing center tutor who worked with students of a variety of ages, skill levels and interests at all different stages of their writing process across a broad selection of subject matters. She also ran a program tutoring students from the local middle and high schools in a variety of classroom subjects as well as preparing them for the regents (a New York state standardized test.) She also tutored local refugees in ESL. When Jess is not studying or tutoring, and the sun is out, you can find her running, biking or hiking but when the weather is bad, you'll probably find her in the kitchen!

Elena Venable

Elena graduated magna cum laude from Brown University in 2015 with a degree in applied mathematics-biology and is currently attending San Diego State University's Doctorate of Physical Therapy program. One of Elena's passions has always been teaching and working with others. During undergraduate career, Elena worked as a math tutor and a teaching assistant for Introductory Biology. She also volunteered as an English as Second Language teacher and served as a peer advisor for incoming freshman. After graduating, she spent a year in Madrid as a Fulbright English Teaching Assistant. Most recently, Elena worked as a middle and high school substitute teacher in Santa Cruz, CA.

In addition to teaching, Elena has experience as a research assistant in statistical genetics and tropical ecology and a data analyst in the consulting sector. Outside of the classroom, she is an avid runner and loves traveling, learning languages, and cooking.

Greg Hall

Greg obtained a Master's degree in philosophy from the University of Pennsylvania in 2005. As a Master's student, he was awarded the Penn Prize for Excellence in Teaching by Graduate Students based on student nominations and Penn faculty endorsement. In 2009, Greg graduated magna cum laude from Penn Law. As an attorney, he served as a law clerk at the Eleventh Circuit Court of Appeals, and now actively practices law as a member of the bars in both PA and NJ.

At the same time, Greg's true passion is education. While pursuing his degrees and building a law practice, Greg has taught and tutored hundreds of students in a variety of subjects including standardized test preparation for tests such as the SAT, ACT, LSAT, and GRE.

Humor and friendliness are a couple of Greg's secrets to successful tutoring. He is a down-to-earth, jovial do-it-yourselfer as he fixes his own car and enjoys renovating his house. Board and card games, dancing, and good food are the simple joys in his life.

Clara Gerstner

Clara is a student at the School of Education at the University of Pennsylvania pursuing a graduate degree in quantitative studies. She has worked as a science teacher for the past couple years and is passionate about teaching STEM. After receiving her undergraduate degree in Life Sciences at a German university, she moved to the US in 2014 to teach at a public school in Connecticut 9th grade Physical science and Honors Biology. She also received a master's degree in Education from Johns Hopkins University focusing on innovative teaching methods in STEM education. Her experiences working as a full-time teacher have allowed her to gain a lot of insights into our current education system and what students need to accomplish in their high school years to be successful in college. She believes that all students can fulfill their potential in school if you help them to set high expectations for themselves, formulate achievable goals and build strong and trusting relationships.

If Clara is not tutoring, you find her reading books, cooking, swimming or salsa dancing with her husband.

Enrique Arcilla

Enrique is a humanities student at UC San Diego, and a recent transplant from the dusty Mojave Desert. Prior to taking up employment at Ivy Experience, he was a prominent competitor in Californian competitive writing and speaking, and he went on to become the state champion of the 81st annual MD-4 Lions Student Speaker Contest. Enrique's outlook and drive for tutoring is centered on the belief that much of the greatest growth comes from environments that facilitate it — and that his calling is to contribute to such a setting. He has also been involved with civic organizations such as the Mojave Water Agency, and plans to continue community involvement lifelong. Otherwise, Enrique can be found searching for Spanish speakers to practice his new fluency on, insisting that mock trial is a sport, and using up his free articles by clicking on all the hyperlinks.

Dillon Friday

Dillon graduated from Hamilton College in 2012 with a degree in English-Creative Writing. At Hamilton, he played varsity soccer and club hockey, earning Academic All-Conference each of his four years on the pitch. He currently works for Eastern Pennsylvania Youth Soccer as the Marketing & Communications Manager and covers high school sports for the Delaware County Daily Times. Dillon is also a staff writer at The Sports Fan Journal and USGolfTV.

A Duluth, Minnesota native with a Philly background, Dillon enjoys pond hockey, history, poetry, the Philadelphia Flyers, the Minnesota Twins, 90's music and trivia.

Shohom Basuthakur

Born and raised in the suburbs of Philly, Shohom graduated from the University of Pennsylvania in 2014, where he studied finance at The Wharton School. He recently co-founded Coursenova, an internet startup seeking to increase access to higher education by partnering with colleges to sell empty seats in their classes. Shohom is also an Assistant Director for the drama department at Pope John Paul II High School in Royersford.

In his free time, Shohom enjoys seeing Broadway shows, arranging music, watching and playing sports (though he definitely does more watching than playing these days), and spending time with family and friends.

Shenita Baltimore

Shenita graduated from Princeton University in 2010 with a Bachelors of Arts degree in Anthropology and a certificate in African American Studies. Following graduation, she joined the 2010 Teach For America Mid-Atlantic Corp and taught middle school math for two years at the only all-boys charter school in the state of Delaware. During this time, Shenita earned her Master of Arts degree in Secondary Teaching from WU while teaching full-time.

Shenita led her first creative writing after-school elementary program in her sophomore year of high school and has had the opportunity to tutor or mentor elementary through college-aged scholars for over a decade through her professional and educational endeavors. She is currently working on her second studio album and enjoys singing, writing poetry, traveling, and watching and attending sporting events.

Alex Pappas

Growing up in the town of Swarthmore, Alex studied at the University of Maryland, graduating in 2017 with a B.S. in Cellular Biology and Molecular Genetics. During his undergraduate career Alex spent his time doing research both at the University of Maryland and at the National Institutes of Health, as well as being a TA for the Physics department. Alex has plans to enter medical school in the fall of 2018.

In his free time, Alex spends his time volunteering at Jefferson Hospital and a local clinic. He is a dedicated Philadelphia sports fan and cherishes his Eagles.

Elizabeth Kribbs

Elizabeth earned her Bachelor's Degree in Special Education and Early Childhood Education from Bloomsburg University. Throughout her undergraduate career she worked with a variety of students to help them achieve their individual academic goals. Shortly after, she earned her Master's Degree in Middle Level Mathematics with a focus in English as a Second Language (ESL).

In the years since, Elizabeth has used her five Pennsylvania teaching certifications to help students of all ages and abilities strive for and achieve success. She welcomes the opportunity to tutor because it allows her to focus on a student's specific needs as they seek to master academic content. She encourages students to use their resources (i.e. test taking skills, logical thinking, and reasoning skills) to become problem solvers ready to take on the next challenge.

Eden Barnett

Eden is currently working toward her MS in Counseling at Villanova University. A graduate of Swarthmore College's Honors program with a BA in Philosophy and Economics, she served for a year with Americorps as a Junior Coach in a Title 1 school. There, she helped students in an under-served community prepare for the SAT and the college admissions process. Eden is deeply passionate about ensuring that all students have access to the resources they need in order to achieve their long-term goals.

In her free time, Eden enjoys baking, doing crossword puzzles, and mustering up the courage to ask strangers if she can pet their dogs.

Greg Mason

Greg graduated with honors from the College of Charleston in Charleston, South Carolina and earned his master's degree in history from the University of Florida. He has five years of tutoring and nine years of teaching experience and loves helping students connect the dots and optimize their unique potential.

Before moving to Pennsylvania, Greg ran the Academic Transition Program and managed the Content Tutorial Program for student-athletes at the University of Florida. Greg is passionate about working with students and has ten years of experience working in higher education.

In his free time Greg loves to cook, read and watch basketball. Greg speaks Turkish and German and spends time abroad whenever possible.

Rob Rose

Rob graduated from the University of Delaware Honors Program with a degree in Environmental Engineering. He worked as an environmental engineer initially, but since realized he truly loves helping people in a more personal way. He uses his experience, knowledge, and positive outlook to help students reach their academic goals.

Rob believes that we all have the capacity to succeed, but it takes willpower and belief in oneself. He hopes to instill within students the self empowerment needed to succeed in every area of life!

Abbey Griffin

Abbey graduated with a B.S. in Psychology from Davidson College, a small liberal arts college in North Carolina. Currently she is studying for her Masters in Human Resources Development from Villanova. Abbey has worked with teens and children for many years. She is often seen with her 2-year-old Golden Retriever pup named Goose, whom she is training to be a therapy animal. Abbey enjoys exploring and implementing new ways of teaching and learning to individualize the tutoring experience for each student.

Adel Boyarsky

Adel is currently a senior at the University of Pennsylvania, School of Engineering and Applied Sciences. She is studying Networked and Social Systems Engineering, a mix of computer science and economics. Outside of tutoring, Adel has experience as a teaching assistant, research assistant, and as an analyst in the financial sector. She is involved with the Society of Women Engineers, Phi Alpha Delta Pre-Law Fraternity, Theta Tau Engineering Fraternity, and Eta Kappa Nu honors society at Penn.

In her spare time, Adel enjoys playing tennis and visiting the beach.

Dane Ochis-O'Neil

Dane graduated from the State University of New York at Albany in 1999 with a B.S. in Actuarial Science and minors in Statistics, Computer Science, and English. He enjoyed a successful career as an actuary before leaving corporate America to tutor full-time. Dane is very interested in serving his community and mentoring our future leaders. To that end, he is a sitting member of the Daniel Boone Area School Board.

In his free time, Dane is a huge sports fan who enjoys working out and hiking with his family.

Pro Kumar

Pro is an undergraduate mathematics and physics dual major at West Chester University. This past summer he conducted gravitational wave research in Paris as part of an international Research Experience for Undergraduates program. He plans on pursuing graduate studies in (experimental) gravitational wave research. Seeing the interplay between mathematics and the physical world is very awe-inspiring to Pro.

He also coaches the throwing events for track and field at Great Valley High School, where he graduated from in 2012. Seeing his students develop, not only athletically, but academically and mentally, is a great joy to Pro. He believes no one is limited to a single standard; it is always possible to push the limits, and he is happy to show students the opportunities that reveal themselves.

Outside of physics and coaching, he enjoys reading (mostly science-fiction), weightlifting, photography, spoken-word poetry, cooking spicy food, and listening to Qawwali music, as well as Eminem and Ivan Hajek.
We also offer complimentary College Night seminars.
College Night seminars have been the ultimate introduction to the college prep process – even for families who have been through it before with the college prep environment constantly changing.
Learn More