We are your essential ally throughout the college admissions process.
We help students in every phase of their education. That is why we provide everything from SAT/ACT test prep to college application and essay coaching, academic tutoring, college advising, and College Night seminars. With college admissions more competitive than ever, students must excel in each of these realms in order to optimize their applications.
We work with clients on their terms: when they want to meet, how often they want to meet, and where they want to meet. In the Greater Philadelphia Area, our tutors can come to the comfort of your own home, or meet at a local bookstore or coffee shop. But we can work with a student anywhere in the world. Through FaceTime and Skype, we have worked with students nationwide and internationally—to date, in 36 states and 20 countries—on SAT/ACT test preparation and college application and essay coaching.
We build close, personal relationships with students and their families. By working with students throughout so many phases of their educational journeys, we understand their character, passions, and goals and how to best support them in achieving their dreams.
We foster strong community relationships, too. We offer educational support and enrichment services to private clients, groups, community organizations, and schools at an excellent value.
We empower students, preparing them for future success. It is not just about getting students the correct answer on one test or meeting the deadline for an application. We instill confidence in students, equipping them with the critical thinking, analytical, organizational, communication, and self-reflection skills needed to reach success in all future endeavors.
Our Process
Giving parents and students a roadmap to success.
Before families ever spend a penny on any Ivy Experience services, we want to make sure that parents and students have a roadmap to approaching various facets of the college prep process.
For families with 8th–10th grade students, we put on complimentary College Nights. Organize a group of parents for a live online seminar so everyone can attend from the comfort of their own homes, or invite other parents to your home, and we will provide a comprehensive overview of how to navigate high school and the college application process.
Before starting any SAT/ACT test prep tutoring, we send students diagnostic tests, which we grade and evaluate for FREE, ensuring that every student picks the best test for them before starting any prep work.
During junior year and the following summer, we start meeting with students and parents to brainstorm ideas for college essays and discuss packaging strategies for applications. The initial consultation is free.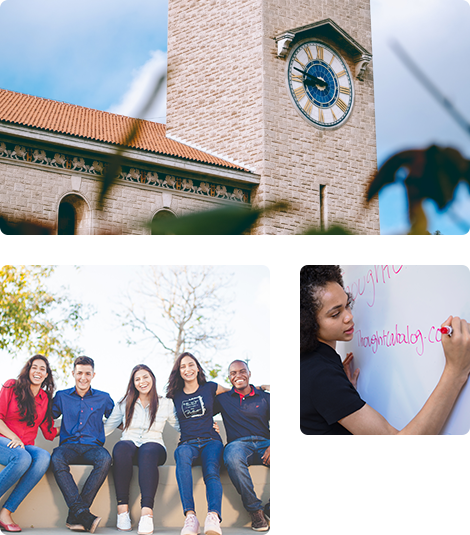 Emphasizing the importance of giving back since 2010.
Over the years, Ivy Experience has forged numerous partnerships to promote equity and access in the college admissions process—from providing SAT/ACT prep to underserved students to sharing invaluable information through presentations at high schools and community organizations.
Learn More
Our Team
Ivy Experience is proud to have a team of outstanding educators who build strong relationships with students and families—and get results!
Eric Karlan Co-Founder & Application/Essay Coach

Eric is one of the co-founders of Ivy Experience. He graduated Cum Laude from the University of Pennsylvania with a Bachelors in Journalism, History, and Culture; he was one of only two students in the Class of 2009 to design his own curriculum for an Individualized major. Since graduation, Eric has consulted thousands of high school and graduate school students on their college and graduate school application essays and resumes across the country and around the world.

Eric is an active writer and has been published in the Philadelphia Daily News, The Philadelphia Inquirer, Pennsylvania Magazine, and The New York Daily News. He enjoys playing tennis, traveling, and rooting for Philadelphia sports teams from his home in San Diego.

Karan Shah Co-Founder & Application/Essay Coach

Karan is one of the co-founders of Ivy Experience. He graduated from the University of Pennsylvania with a Bachelors in Bioengineering and a minor in Engineering Entrepreneurship. Since graduation Karan has worked with hundreds of students on SAT, ACT, and SAT II Subject Test Prep. Karan also works with students on their college and graduate school application essays across the country and around the world.

When not working with students, Karan enjoys playing hockey, making divots on the golf course, and dealing with being a New York sports fan living in Philadelphia.

Jim Wismer Director

Jim is the Director of Ivy Experience. A Philadelphia area native, he attended The University of Pittsburgh on an Honors Full Tuition Scholarship, graduating summa cum laude in 2013. He went on to earn his M.A. in Classics from Notre Dame, where he also taught Latin, Ancient Greek, ancient history, and mythology. Jim's tutoring career started in 8th grade, and he brings to the team a broad range of experience in secondary and higher education. Jim believes that any student can learn anything, if that student works smart and gets the right help.

In addition to his work with Ivy Experience, Jim works occasionally as a track meet official at Great Valley High School, where he was once a student. In his free time, he enjoys yoga, camping, playing with his Doberman, following the Eagles, and reading.

Cate McLaughlin College Admissions Director

After receiving her Bachelor's degree from UMass Amherst in 2010, Cate graduated summa cum laude with an MFA in Creative Writing from Syracuse University. Cate has taught composition, literature, business writing, and creative writing at institutions such as Syracuse University, Colgate University, and the Wharton School of Communications.

Cate is a poet whose poems can be found in The Kenyon Review, The Common, and The Minnesota Review, among various other literary journals. She is currently at work on a full-length non-fiction manuscript.

When she has time, you can find Cate in the kitchen cooking a mean pot roast, running along the Schuylkill River trail, or traveling back to her home state of Massachusetts to spend time with her family (and the beach!) whenever she can.

David Pauls Curriculum Development Specialist

David graduated cum laude from The College of New Jersey in 2016 with a degree in physics. He realized during his time there that he thoroughly enjoyed tutoring his fellow TCNJ students, and hopes he can show just how fun physics and math can be.

David researched astrophysics during his time at TCNJ, and with the help of his colleagues had a paper accepted to The Astrophysical Journal. His true passion however is music, as he is always in a choir or a capella group, arranging, composing, or recording. David finds the mathematics behind music fascinating, especially relating to harmonics and tuning. He also likes to play Super Smash Brothers Melee competitively.

Gwyn Knauer Educational Consultant & Application/Essay Coach

Gwyn Knauer has a BA in Cultural Anthropology from Washington University in St. Louis and an MFA in Creative Nonfiction Writing from Columbia University in New York, where she completed a thesis on ecopoetics. She has collaborated on writing and editing more than 100 academic textbooks, personal memoirs, and biographies—including the biography of her aunt, The Moon Sees Me—and assisted in translating a Japanese memoir into English. It means a lot to her to be let into other people's lives and entrusted with helping them share their most meaningful stories.

In her free time, she has served as a writing mentor for The Prison Arts Coalition and participated in events through The National Association for Poetry Therapy, and she has volunteered in Peru, Guatemala, Thailand, and Morocco. As a college admissions counselor, she has coached low-income and first-generation American students from all over the world through the application process, and she's proud to have supported students through earning acceptances to universities such as Yale, Columbia University, the University of Pennsylvania, and many more.

Alyssa Coltrain College Admissions Specialist

Alyssa earned her Bachelor of Arts in French and English (magna cum laude, honors in French) from Dickinson College in 2011. She then went on to earn her Master of Arts (2015) and Doctor of Philosophy (2019) in Literatures in English from Rutgers University. Her dissertation, Saintly Borrowings: The Hagiographic Impulse in Late Medieval Texts, focused on the way secular writers in the late Middle Ages used specific modes of thinking that originated in medieval hagiography, or the biographies of saints to resolve and interrogate pressing social and economic anxieties.

Alyssa has been interested in teaching and writing since college, from an internship with Milan Presse in Toulouse, France, and her work as a tutor in the Dickinson College Eberly Writing Center to the half-finished novel on her laptop. Her teaching experience includes English as a Second Language as a language assistant in France and as an instructor for FLS International as well as composition courses, literature surveys, and medieval literature for Rutgers University, Raritan Valley Community College, and Chestnut Hill College. She has worked one on one with students to assist them with the college admissions process as a tutor and mentor since 2017.

Amber May College Admissions Specialist

Amber graduated cum laude from Franklin & Marshall College (F&M) in 2019, where she earned a Bachelor of Arts in Moral Psychology with a minor in Spanish. There, she found a love for the city of Lancaster, PA, and its many international grocery stores and restaurants! She also led the college's chapter of Active Minds, a nonprofit organization supporting mental health awareness and education for students. Amber is now pursuing a Master of Counselor Education with an emphasis in Mental Health Counseling in Schools and Communities at Penn State University.

As a first-generation college student, Amber's high school college adviser was an integral part of her journey to F&M. After college, she did the same work and returned to her own high school in central Pennsylvania to guide students through the entire college application process, from career exploration and college list building to completing the FAFSA. She continues to use a student-centered approach by "meeting students where they are" and providing resources to help them accomplish their unique goals. She deeply appreciates when students feel comfortable sharing their personal experiences and is excited to help frame them into compelling stories and essays.

In her free time, Amber enjoys making vegetarian sushi, doing yoga, and spending time with her pets. Her dog Cye loves hiking, whereas her cat Oliver James prefers napping. Amber is equally satisfied with both.

Lisa Cohen Coordinator of College Admissions

Lisa graduated magna cum laude from Syracuse University with a major in Psychology. She continued her education at Villanova University, where she received her Master of Science in Counseling with a Concentration in Secondary School Counseling. Lisa worked in the Career Development Center at Thomas Jefferson University, where she served as a career counselor, assistant director, and director. She loved being able to assist clients' transition from the academic world to the world of work!

Having experienced the college search and application process with her two children, Lisa shares a lot of empathy with those currently involved in the college admissions cycle. Her son is a recent graduate of Tulane University, and her daughter currently attends the University of Georgia (Go Dawgs!).

In her free time, Lisa enjoys taking long walks, traveling, and spending lots of time with her husband, kids, and extended family and friends. She especially loves playing with her really cute and exceptionally misbehaved goldendoodle.

Elena Venable Test Prep and Academic Tutor

Elena graduated magna cum laude from Brown University in 2015 with a degree in applied mathematics-biology and is currently attending San Diego State University's Doctorate of Physical Therapy program. One of Elena's passions has always been teaching and working with others. During undergraduate career, Elena worked as a math tutor and a teaching assistant for Introductory Biology. She also volunteered as an English as Second Language teacher and served as a peer advisor for incoming freshman. After graduating, she spent a year in Madrid as a Fulbright English Teaching Assistant. Most recently, Elena worked as a middle and high school substitute teacher in Santa Cruz, CA.

In addition to teaching, Elena has experience as a research assistant in statistical genetics and tropical ecology and a data analyst in the consulting sector. Outside of the classroom, she is an avid runner and loves traveling, learning languages, and cooking.

Elizabeth Cirigliano Test Prep and Academic Tutor

Elizabeth graduated from Bloomsburg University with a Bachelor of Science in Special Education and Early Childhood Education and went on to earn a Master of Education in Middle Level Mathematics with a focus in English as a Second Language (ESL). Throughout her career she has worked with a variety of students to help them achieve their individual academic goals. She is currently the head of the English Language Department (ESL) at Esperanza Academy Middle School and continues to use her five Pennsylvania teaching certifications to help students of all ages and abilities strive for and achieve success.

She welcomes the opportunity to tutor because it allows her to focus on a student's specific needs as they seek to master academic content. She encourages students to use their resources (i.e. test taking skills, logical thinking, and reasoning skills) to become problem solvers ready to take on the next challenge.

Kevin Riffitts Test Prep and Academic Tutor

Kevin graduated from Temple University with a degree in Advertising, and passions in film, economics, and journalism. He is an experienced tutor, who started peer tutoring after realizing he could turn "going to class" into an economic opportunity. He loves explaining new ideas and concepts to students and believes that, with a little know-how and effort, any student can improve their standardized test scores.

When not tutoring, Kevin can be found running, reading, and explaining why that Jeopardy! category is really too niche to be considered "general knowledge."

Caitlin Hunt Test Prep and Academic Tutor

Caitlin graduated from The Pennsylvania State University in 2013 with a Bachelor of Science Degree in Secondary Education and teaching certificates in both English and Communications. Hailing from the Harrisburg area, she taught AP and Honors English in the Middletown Area School District from 2013 to 2019, and, while there, attained her Master of Arts degree in Humanities from The Pennsylvania State University in 2017. Since moving to Philadelphia in 2019, Caitlin has taught high school English in both the Norristown and Bensalem school districts.

Besides working with students, Caitlin's other passions include politics, cooking, travel, reading, and music.

Lucas Voit Test Prep and Academic Tutor

Lucas is currently an undergraduate at Haverford College, pursuing a Bachelor of Arts in History and minoring in Economics and Environmental Science. At Haverford, Lucas is a research assistant in a laboratory investigating the impact of biofilms on microplastics, a volunteer firefighter, and a club athlete. Having tutored students and peers for several years, Lucas has a strong belief in motivating people to pursue their intellectual passions and questions.

In his free time, Lucas enjoys playing frisbee, rock climbing, and skiing.

Benjamin Cattau Test Prep and Academic Tutor

Ben graduated from Haverford College in 2017, as a Biology major and Philosophy minor. As a former homeschooler (Grades K-8), he was a self-directed student that managed his own accelerated curricula. As a result, he has a deep appreciation for learning, and helping others engage with their studies. Ben tutored Math and Physics in high school, and continued in undergrad, with Cellular Biology and Biology "Super" Lab.

After graduating, Ben worked as a lab manager and research specialist for two years in an immunology-genetics lab at UPenn, and helped his research group publish papers in Immunity and PNAS. He also continued tutoring, and expanded into the college application process.

Besides tutoring and working in the lab, Ben can be found in the gym, or down a hill on a longboard. He also enjoys cooking, exploring new music, and a good book.

Ariel Dineen Test Prep and Academic Tutor

Ariel graduated from Haverford College in 2017 with a B.Sc. in Biology and a minor in Environmental Studies. While in school, she worked as a teaching assistant for the Biology Department and for English Language Learner (ELL) students in Philadelphia. After graduation, she worked for two years as an oncology researcher at the Children's Hospital of Philadelphia (CHOP).

Ariel has worked with students of all ages and across many disciplines—everything from the natural sciences, to art, to language. She is passionate about helping her students along their unique educational journeys!

Outside of work, Ariel loves travel, food, dance, and all things music.

Sofia Adams Test Prep and Academic Tutor

Sofia studied electrical engineering at the University of Pennsylvania. For her first job out of college, she was tasked with learning how to code in assembly language and in C, something which was not part of an electrical engineering curriculum prior to the advent of the coding era.

After a career as a software engineer, Sofia raised two boys. During that time, she taught fitness classes, pursued her love of gardening, baked Greek desserts on-demand, was a super-volunteer at her kids' small Quaker school, mentoring new families as they became part of the school community, and began assisting families with the college application process once her own kids achieved their college goals.

Sofia enjoys traveling, especially when in pursuit of warm climes and Caribbean carnivals, dancing, growing weri-weri peppers in her backyard, cooking, and above all, she loves the beach.

Gregory Forkin Test Prep and Academic Tutor

Greg graduated summa cum laude from the University of Pennsylvania with a Master of Arts in Physics and a Bachelor of Arts in Mathematics, Physics, and Biology, with a minor in Chemistry. He began tutoring in high school, where he found that he enjoyed sharing his passion for mathematics with others. Since then, he has tutored everything from SAT prep to college-level math and science courses throughout his native Philadelphia. When his brain is fried from a long day of study, he enjoys weightlifting and martial arts.

Ryan Oliver Test Prep and Academic Tutor

Ryan is a student at the University of Pennsylvania School of Engineering and Applied Sciences this fall, majoring in Computer Engineering. He graduated as the valedictorian of Radnor High School. His academic interests stretch across many different disciplines, including physics, math, engineering, and music. In the past, he has tutored students and helped peers in various subjects, and loves the process of helping another person become more confident with material or more ready for a test. Ryan likes to break large tasks and problems into their smaller components to make them more manageable, and stresses having a conceptual understanding of the material as opposed to simply memorizing information or tricks.

At Penn, he is a member of the Penn Glee Club and the Hardware subteam of Penn Electric Racing. In his free time, Ryan enjoys being involved in music-related activities. He sings and plays the piano and trumpet, and is interested in genres of music ranging from classical to jazz to barbershop.

Laney Myers Test Prep and Academic Tutor

Elena graduated cum laude from Bryn Mawr College in 2020, with a BA in History and political science. As a tutor in the Bryn Mawr Writing Center, she discovered a passion for peer tutoring, always seeking to help the learner realize how brilliant they already are. In college she interned at the Smithsonian, worked as editor-in-chief for the student news journal, and archivist for student government specializing in oral history.

Elena's favorite activities are FaceTiming her mom and buying new houseplants. She is happy to share pictures of her kitten Peony.

Dalton Versak Test Prep and Academic Tutor

Dalton graduated cum laude in 2018 from Drexel University with a bachelor's and master's degree in mechanical engineering. He also has a graduate certificate in engineering management. Since graduating, Dalton has started his own 3D printing business and co-founded a company that is developing strategic board games. Dalton has been tutoring for eight years, beginning with tutoring his peers in high school AP courses. He has successfully prepared students for the SAT/ ACT, as well as AP Physics C, AP Chemistry, AP European History, AP US Government, AP Calculus BC, AP US History, Precalculus, and various college-level math and engineering topics.

Dalton finds tutoring to be very rewarding and greatly enjoys helping students better understand and succeed with challenging academic subjects.

Julia Simkus Test Prep and Academic Tutor

Julia is studying at Princeton University, where she is majoring in Psychology. At Princeton, she is a Peer Health Advisor and a research assistant in the Psychology Department. Her current research and writing focus on the increase in substance abuse and food addictions during the COVID-19 pandemic. In high school, Julia captained the varsity soccer team, and her club soccer team was the 2016 National Champion.

Julia enjoys traveling. Between high school and college, she took a gap year where she did community service work in Ecuador and Peru and then worked for Havas Media, a global entertainment company in Sydney, Australia.

When she is not tutoring, Julia is an avid runner and crossword puzzle enthusiast.

Logan Chipkin Test Prep and Academic Tutor

Logan graduated from the University of Pennsylvania in 2015 with a bachelor's degree in physics. Following some time working at the bank UBS, he attended the University of Houston and earned a master's degree in biology in 2019. His broad professional goal is to disseminate knowledge to anyone who is curious. In this vein, he enjoys tutoring a variety of subjects and writing articles about science, philosophy, economics, and history for different outlets.

Jordyn Young Test Prep and Academic Tutor

Jordyn graduated magna cum laude from the University of Pennsylvania in 2019 with a degree in Psychology and Biological Basis of Behavior. Currently, she is pursuing her PhD in Information Science at Drexel University. During her time at UPenn, Jordyn was highly involved in research labs and always made time for teaching and mentorship. She worked as a teaching assistant and major advisor in the psychology department, and as a peer advisor for incoming freshmen. She was also an active member of numerous on-campus organizations, including the Penn Positive Psychology Center and the Zeta Tau Alpha sorority, for which she was the director of sisterhood, then the VP of recruitment and membership. Currently, she is pursuing her Ph.D. in Information Science at Drexel University.

When she is not tutoring or working on her research, Jordyn enjoys baking, taking SoulCycle classes, and exploring Philadelphia with her dog, Bumper!

Mayha Shah Test Prep and Academic Tutor

Mayha graduated from the University of Pennsylvania in 2019 with a Bachelor of Science in Engineering in Networked and Social Systems Engineering (a blend of computer science, economics, and statistics) and minors in both Data Science and Mathematics. She's been tutoring students in math, computer science, and SAT prep since her sophomore year of college. She has brought this passion for teaching to her current role, where she empowers IT professionals ramping up in the cloud-computing space.

In her free time, Mayha loves hiking, exploring new cities, taking Orange Theory classes, and petting every dog she meets!

Erica Granor Test Prep and Academic Tutor

Erica graduated cum laude from Brandeis University in 2015 with a Bachelor of Arts in Health: Science, Society, and Policy. After working as a health care research analyst in Boston, she received a Master of Science in Computer Science from Brandeis University in 2020. Working as a peer advisor in the study abroad office and as a teaching assistant for a Human-Computer Interaction course ignited her passion for working with students. It is a joy to help students understand the course material and grow more confident in their skills. Erica hopes to help students with their academics and college preparation using a patient and individualized approach.

Erica's favorite activities include hiking, nature photography, linocut printmaking, and exploring the many parks in Pennsylvania and Massachusetts.

Annie Maxwell Test Prep and Academic Tutor

Annie is a Philadelphia native who graduated from Wesleyan University with a bachelor's degree in the Science and Society Program, an interdisciplinary major that focuses on science, technology, and history. After graduating, Annie volunteered for a year as an AmeriCorps member working in public health and spent the following four years in clinical research at the University of Pennsylvania. More recently, she decided to pivot into the veterinary field and is currently pursuing the clinical hours required for admission.

Annie is passionate about academic mentorship and enjoys helping students recognize their strengths in order to build confidence. She was a resident advisor while attending college and taught and supervised rotating Drexel Co-operative students while working at UPenn.

Cameron Avery Test Prep and Academic Tutor

Cameron graduated with highest honors in politics from Oberlin College in 2021 with a minor in American Studies. In college, he developed a passion for working with students through his time as a research and teaching assistant. In addition, he has experience tutoring high school students in a variety of subjects, including the ACT. He also loves writing—having served for a time as the editor-in-chief of Oberlin's student culture magazine, The Grape.

In his spare time, Cameron enjoys politics, rowing, and going on adventures in his new home city of Philadelphia.

Andrew Seaton Test Prep and Academic Tutor

Andrew graduated magna cum laude from Bates College in 2015 with a double major in Mathematics and History and Criticism of Art and Visual Culture. He was elected as a member of Phi Beta Kappa, as well as a member of the Bates Scholar-Athlete Society, following four years of competition on the collegiate swim team. At Bates, Andrew worked in the Bates Math & Stats workshop, assisting students from all academic fields in their quantitative work in both small groups and one on one.

Presently, Andrew works as a data and marketing consultant for enChoice, Inc. He holds a personal trainer certification through the National Federation of Professional Trainers, and he has achieved multiple U.S. Masters Swimming Top-10 rankings for three consecutive years. Andrew is currently in the process of applying to graduate schools to pursue a Masters of Public Health. In his free time, Andrew loves exercising, playing video games, watching sports and television, or reading a great book!

Jialin Cai Test Prep and Academic Tutor

Jialin graduated from New York University with a major in film. Additionally, she excelled in a plethora of computer science electives and was a peer tutor for the computer science department. During the summers, she worked as an illustrator for Insights Intervention to visually communicate evidence-based social learning interventions to students, schools, parents, and clinicians throughout the U.S. She will be continuing her studies in 2021 with a Master of Computer Information and Technology at the University of Pennsylvania.

Jialin is immensely grateful to have had the experience to learn from talented filmmakers and contribute to award-winning short films. Currently, she has her sights set on developing her interdisciplinary skill set in media and computer technology to better innovate within the evolving entertainment industry.

Her hobbies include streaming nostalgic games on Twitch, publishing a biweekly webcomic, and getting lost in all things sci-fi.

John Thompson Test Prep and Academic Tutor

John is a lawyer, coach, and writer based in Philadelphia. He holds a BA in English Literature from Rutgers College and an MBA in Management and Leadership from Rutgers Business School. John spent the early part of his career in publishing and financial services, holding advisory and management positions at Ziff Davis, Merrill Lynch and Allstate. Upon obtaining his JD from New York Law School in 2000, John commenced legal practice as a defense attorney for a large firm and later opened his own practice in Princeton NJ. After practicing law for 14 years, he shifted gears and now dedicates his time to coaching, consulting, and tutoring. John has a passion for mentoring young people and helping them successfully navigate their academic and career pursuits. He does this with humor and a down-to-earth approach.

John is trained in ontological coaching, is active in the Rutgers Student Mentoring Program, and has served on non-profit boards and in volunteer roles dedicated to public justice issues. He periodically lectures at Montclair State University and is passionate about writing, hiking, photography, cooking, playing piano and hearing live music.

John Mulholland Test Prep and Academic Tutor

John Mulholland graduated from the University of Alabama with a degree in chemical engineering. He also took a plethora of courses in history with a focus on the American Civil War. John was also a part of the university's club rowing program. Additionally, while in college, he traveled abroad to Austria to take courses focused on glaciology and its environmental impact. Currently, John works for Radnor High School as a rowing coach. He previously worked for an industrial wastewater treatment company that made turnkey systems around the country, as well as working as a chemical operator for Dow Chemical. John utilizes his parents' combined 50 years of teaching experience to exhaust every avenue in helping students reach their full potential and firmly believes hard work should produce results.

In his free time, John enjoys spending time with his dog, Lucy, reading, playing music, and staying physically active.
We also offer complimentary webinars & seminars
Our seminars have been the ultimate introduction to the college prep process, even for families that have been through it before, with the college prep environment constantly changing.
Learn More