Get to know our test prep team! We sat down to interview Torie Berke, our Coordinator of Tutoring!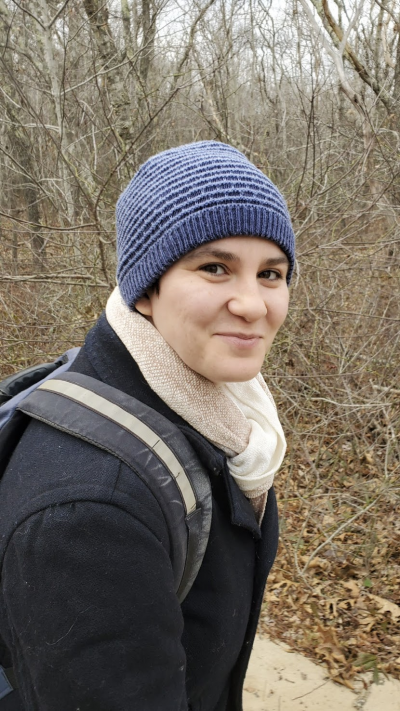 What was the scariest part of applying to college for you and how did you get through it?
I grew up in a rural area where I did not know almost anyone who was meaningfully different from me (socioeconomically, racially, anything). I was very nervous about how I would fit in with all these people I perceived as being much more cosmopolitan than I was. I was also younger than most of my peers. I wound up deferring my acceptance from Bryn Mawr and taking a year off between high school and college. I spent my gap year completing a term with Americorps in the City Year program. I am so glad that I had this time to learn and grow; taking a gap year can really be a wonderful opportunity for the right student. When I finally arrived at college I found that everyone was just as nervous as I was. Even the very "cosmopolitan" students that I had been so nervous to meet were very kind and I made many friends from different backgrounds that I hope to keep for the rest of my life.
What were you looking for in a college when you applied?
I was interested in attending a college with excellent academics (especially in Chemistry), that was friendly to LGBTQ students, and was preferably a women's college/Historically Women's College. I primarily applied to the 'Seven Sisters' (Smith, Wellesley, Barnard, Bryn Mawr, Vassar, Mount Holyoke) and a few other small liberal arts colleges. I would highly encourage any non-male student to consider these wonderful institutions.
What did you learn about yourself from your own college and educational journey?
When I arrived at college I thought I was going to attend medical school and stay focused on STEM courses only. What actually ended up happening was that I fell completely in love with the History of Art and the places where art and science can come together. I am deeply grateful for my liberal arts education and being required to take that "useless" course in History of Art: it totally changed the course of my life. I love Chemistry and it will always be my true passion, but having my eyes opened to so many new ideas could not have happened without these additional courses I had no interest in taking.
What's on your desk right now?
My desk has many crocheted creatures made by my sisters, my lantern from Bryn Mawr, my weaving materials, and a set of unopened watercolors. Oh, and also work stuff, I guess.
What could you talk about endlessly? 
Not to be too one note, but I could talk about the evolving history and continued importance of Historically Women's Colleges for at least 10 hours straight.