Get to know our test prep team! We sat down to interview our Director, Jim Wismer!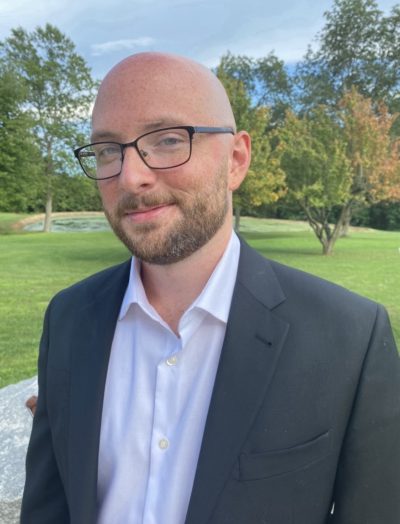 What were you looking for in a college when you applied?
I had two criteria: a top Philosophy program and a location in a big city. Everything else was flexible for me!
What was your favorite part of college?
Without a doubt, the people. From my fantasy football group chat to the professors I still keep in touch with who were instrumental in my graduate school acceptance, college is all about the relationships you form along the way.
What's one piece of advice you would give to a freshman at your school?
I went to the University of Pittsburgh, and I would encourage any freshmen to explore the city beyond just what Oakland (Pitt's neighborhood) offers. Pittsburgh has such vibrant scenes for art, food, music, and more. Look up what your student ID can get you for free and take advantage of it – or just take a bus to a random neighborhood and explore!
What kinds of test questions do you love to teach?
Verb tense questions are one of the most interesting SAT and ACT question types to me. Verbs have a delightful simplicity, in that we all use them "properly" every day, and yet it's a rare skill to be able to account for WHY a verb is in a specific form. As a tutor, the biggest challenge for me in teaching these questions is reining myself in and limiting myself to only discussing the tenses insofar as they are useful for getting better at the way the SAT or ACT tests them. 
One time a student stumped me with this question, so simple that it is infinitely complex: "What is a verb tense?" I can guarantee that any one-sentence answer you try to give will be lacking in some way, shape, or form. My answer involved time, changing endings, and helping verbs, but I can assure you it only scratched the surface.
What could you talk about endlessly?
I could talk about etymology forever. The roots of words and how they change paint a vivid picture colored by history, economics, politics, and practical realities.