Get to know our essay coaches! We sat down to interview Amber May, one of our College Admissions Specialists.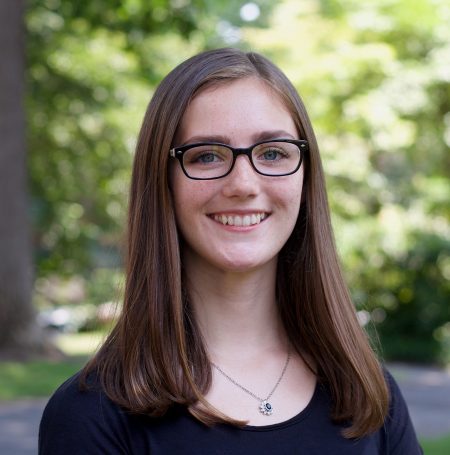 What was the scariest part of applying to college for you and how did you get through it?
For me, the scariest part of applying to college was when I was put on the waitlist at my top-choice school. But right away, I thought, "So you're telling me there's a chance?" 
From there, I immediately asked my college adviser for advice and she helped me call my admissions officer, who asked me to send a letter expressing my continued interest in the school. In the meantime, I prepared for the real possibility of being denied admission. I visited other colleges where I was accepted and was honest with my second-choice school about the situation. Luckily, they granted me an extension on my enrollment deposit until I got a decision, but I never needed it. Once my first-choice school had heard back from all of their applicants on May 1st, I got a call that I had been accepted! 
Looking back, I think my proactivity and genuine love for the school are what got me accepted. There was only a 1-2% chance this would happen, but I was one of the few students who did not give up, and it paid off! To top it all off, I am grateful that I advocated for myself at my second-choice school. This allowed me to secure a potential spot in their class without losing hundreds of dollars for a deposit when I ultimately enrolled elsewhere. So, while this was the scariest part of my application process, it was also an opportunity to grow!
What were you looking for in a college when you applied?
When I applied to college, I knew that I did not want to attend the large state university in my hometown. Not only was it too big and overwhelming, but I wanted to experience living in a new place for the first time. I admit that I did love the college-town atmosphere, though, so my college list included small (less than 3000 students) schools in suburban areas with a vibrant downtown. I also knew I wanted to stay in-state, not for financial reasons (since all my schools were private and had no out-of-state tuition anyway), but because I wanted to be relatively close to home. 
Academically, I knew I wanted to study psychology and Spanish, but was also developing an interest in philosophy. After researching and visiting a few schools, I realized that a liberal arts college would be perfect because of its holistic and interdisciplinary approach to education. Few schools met all of my criteria, but some that closely did included Franklin & Marshall College, Arcadia University, Washington & Jefferson College, and Bucknell University. 
What was your favorite part of college?
My favorite part of college was exploring off-campus! Lancaster, PA always has tons of cool events and delicious food (check out Himalayan Curry & Grill), and as the city that accepts the most refugees per capita in the US, it has a rich abundance of cultures. I loved exploring different sections of the city and found a love for trying new food at the various international markets!
What kinds of college essays do you love?
My favorite college essays make me want to be that student's cheerleader! Maybe they have a super niche hobby, are exceptionally talented in a certain skill, have overcome adversity, or are just clearly a good human being. Essentially, if I were an admissions officer, I would be looking for students who will add a valuable perspective to my campus. Their essay would make them want to meet me in person, and I would be willing to advocate for them in the application process!
Who's keeping you company when you're working on essays? 
In my office (where you'll likely see me for meetings), my cat Oliver James is likely to make an appearance! I adopted him as a freshman in high school, and while I had to leave him during college, we have now been reunited and he lives on my lap. He is usually polite during Zoom calls, but don't be surprised if he starts yelling for dinner around 6:00 pm!